Gucci Mane Reveals He Collaborated With Selena Gomez For Her Next Album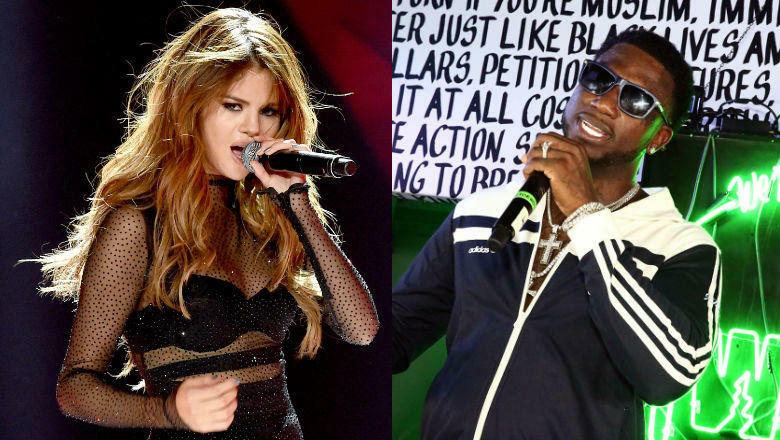 In a recent interview, Gucci was caught off-guard when a radio host asked if the rumors around a collabo with the pop star were true. "I don't really want to speak on," the hip-hop heavyweight confirmed with hesitation. Unfortunately, he didn't reveal any other additional details aside from the fact that the team-up is set for her follow-up to 2015's Revival.
Back in 2013, the rapper spoke to The FADER about the reports that he and Gomez were dating. "I don't know why they made such a crazy cruel rumor. Cause I think she was dating Justin Bieber at the time," the 24-year-old confessed. "Really I don't have no idea what was going on with Selena Gomez cause I only know her briefly from doing the Spring Breakers movie, and from what I know of her she's a nice young lady. I don't know her personally, I never dated her. I wish her the best, she's a talented actor and a nice girl, but she and I never dated."
Yup, both stars appeared in Spring Breakers together and apparently became friends on set of the 2012 film.