Selena Gomez Opens Up About Rehab & 'Difficult Time'
Back in the fall of 2016, Selena Gomez sought out treatment at a rehab facility after announcing that she was taking a break to manage "anxiety, panic attacks and depression," associated with her lupus diagnosis. Now, the 24-year-old is getting candid about her time spent in rehab, and relating to her new Netflix show she has produced with her mother, Mandy Teefey, called 13 Reasons Why.
During a panel discussing the upcoming drama, which based on Jay Asher's novel, Selena shared how her own personal struggles had an impact on being involved in the show. The plot surrounds the main character Hannah, and her decision to commit suicide.
Back in October, a source told Us Weekly of Selena's battle with lupus, and its side effects. The insider told Us, "She can go to a very dark place." During the panel, Selena shared that while starting production on 13 Reasons Why, she was "going through a really difficult time." She added of her time in rehab, "I went away for 90 days and I actually met tons of kids in this place. We are talking about a lot of the issues that these characters are experiencing."
She admitted that her own high school experience was also difficult. "I had to deal with it on a different scale. Whether it was kids or just growing up in the biggest high school in the world, which was the Disney Channel, it was also adults that had the audacity to kind of tell me how I should live my life. It was very confusing for me. I had no idea who I was gonna be, what I'm still going to become. It definitely hit home."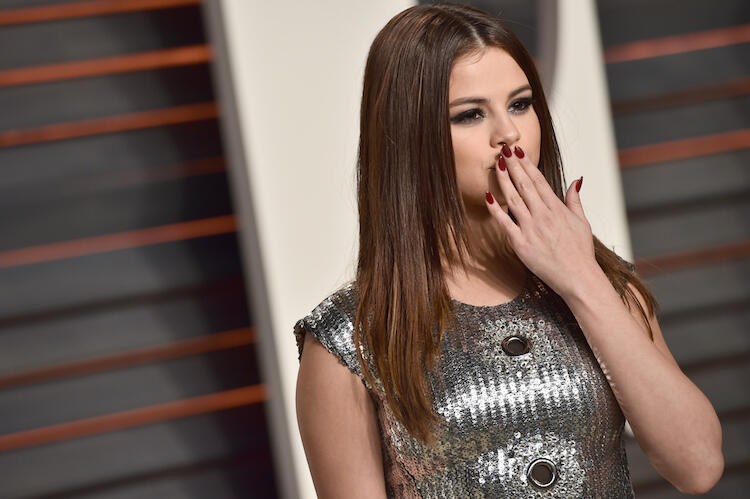 Selena also explained that she would love to have a good impact on teens and young adults, and says of her upcoming Netflix series:
"I think this is what they need to see. We are not gonna post things, like, 'Hey be empowered,' because that's not what they wanna see. Kids don't care. They have to see something that's gonna shake something. I want them to understand it. I would do anything to have a good influence on this generation. It's hard, but I definitely relate to everything going on."
Check out the 13 Reasons Why trailer below.