Selena Gomez's New Song 'Back To You' Dropping May 10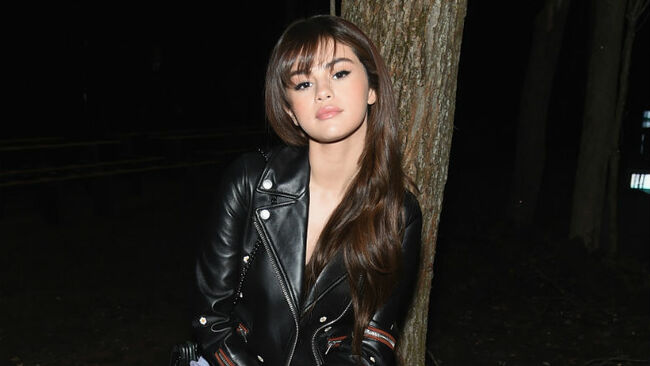 We might not have our hands on a new Selena Gomez album anytime soon, but the 25-year-old pop titan does have a new single called "Back To You" off the soundtrack to season two of Netflix's 13 Reasons Why dropping on May 10.
On Tuesday (May 1), Gomez took to her social channels to make the big announcement. "Out May 10th, part of the @13ReasonsWhy S2 soundtrack. I'm so excited for you guys to hear it," she captioned a polaroid photo of herself sitting on a vanity mirror. Considering that the track is included on the soundtrack to the teenage drama, which Gomez serves as the executive producer, we can only assume that the song probably leans more on the sentimental side. If you look up its registered entry on ASCAP, you'll see that the song was written by Gomez and songwriters Parrish Warrington, Diederik van Elsas, Micah Premnath and Amy Allen.
In early February, Gomez told Harper's Bazaar that she was putting her health before absolutely everything, including her career. "When people ask me why, I'm honest about it: It's because I haven't been ready. I mean, point-blank, I don't feel confident enough in where my music is yet," she explained to the magazine. "If that takes 10 years, then it takes 10 years."
Elsewhere in the cover story, Gomez spoke about her year ahead, confessing that she's chosen to look at her battles with mental health as something she may never get over. "Anyone who knows me knows I will always start with my health and my well-being," the pop star said in the March issue of the magazine. "I've had a lot of issues with depression and anxiety, and I've been very vocal about it, but it's not something I feel I'll ever overcome. There won't be a day when I'm like, 'Here I am in a pretty dress — I won!' I think it's a battle I'm gonna have to face for the rest of my life, and I'm OK with that because I know that I'm choosing myself over anything else. I'm starting my year off with that thought. I want to make sure I'm healthy. If that's good, everything else will fall into place."