Demi Lovato Fractured Her Foot Falling Down Stairs In Bali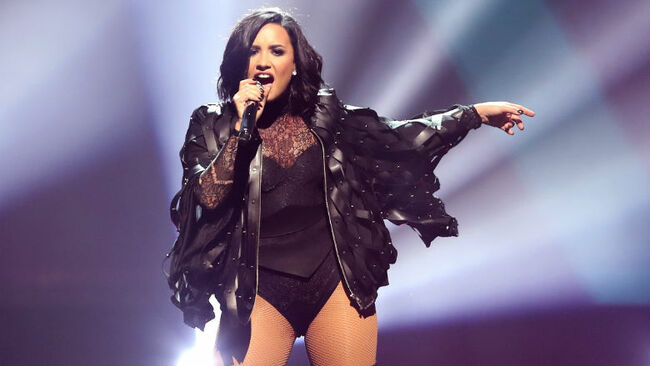 Demi Lovato will need to lay low for some time after fracturing her foot in Bali on Thursday (May 3).
Mid-afternoon, the 25-year-old chart-topper broke the news to her 56.8 million followers on Twitter, writing, "Guess who fractured her foot walking down the stars in Bali" alongside an emoji of a woman raising her hand. Thankfully, she has a few weeks to recover as her next tour date isn't scheduled until the end of May in Ireland as part of the European leg of her "Tell Me You Love Me Tour."
"Can't sleep because I've been on the other side of the world all week. Help," she previously tweeted before making the revelation about her fractured foot.
Earlier in the day, Lovatics rejoiced in the announcement that the singer has a duet with Christina Aguilera on the pop veteran's forthcoming album, Liberation, which is set to be released on June 15. Lovato also spoke to Billboard magazine about Aguilera for the singer's June cover story, which was released in conjunction with the unveiling of her comeback single, "Accelerate." "I have always looked up to Christina," Lovato told the publication. "I remember being at her concert and singing facing the crowd instead of the stage, knowing that that was exactly what I wanted to do in life."