Justin Bieber Supports Kanye West Amid Backlash: 'Our Job Is To Love'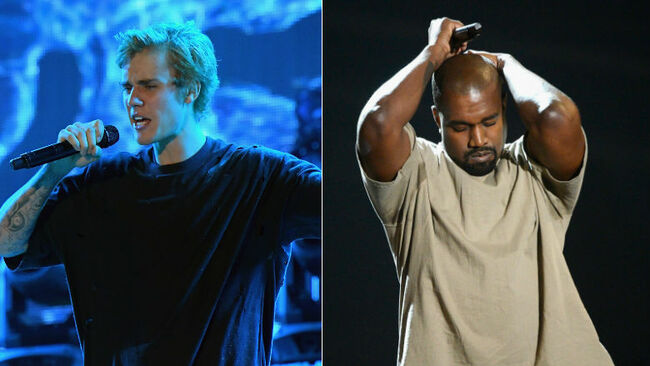 After his controversial week of press, which saw him argue that slavery was a choice on TMZ Live, Kanye West has lost a number of supporters, but much like his wife Kim Kardashian, the hip-hop heavyweight still has the support of Justin Bieber.
On Thursday (May 3), the Biebster took to his Insta Stories to show some love for 'Ye, sharing a note of positivity with his 99.2 million followers. "Our job is to love not to always agree! Love you Kanye!" the 24-year-old wrote in white text on top of a colorful background.
In addition to his comments about slavery, West also sat down with Charlamagne tha God to talk about his support for President Donald Trump. "I love challenging the norm. I love people who don't love him. I love the fact that they speaking up and everybody's just giving their opinions," he told Charlamagne. "I've been waiting for this moment in time. This is like a 'Ye moment in time. I can tell you that when he was running, it's like I felt something. . . .The fact that he won proves something. It proves that anything is possible in America. When I see an outsider infiltrate, I connect with that."
Kris Jenner also took to The Ellen DeGeneres Show on Friday (May 4) to clear the air on several topics, including Kanye's controversial week of press. "You know, Kanye has a lot of love for all of you, all of his fans, and everybody who's been there to support him forever," she admitted during the appearance. "And, I know that he will explain himself in his own way. And, I think that anything he does – and I just think this is important to say is – he always does things with really good intentions. So, I'm going to let him explain himself when the time is ready."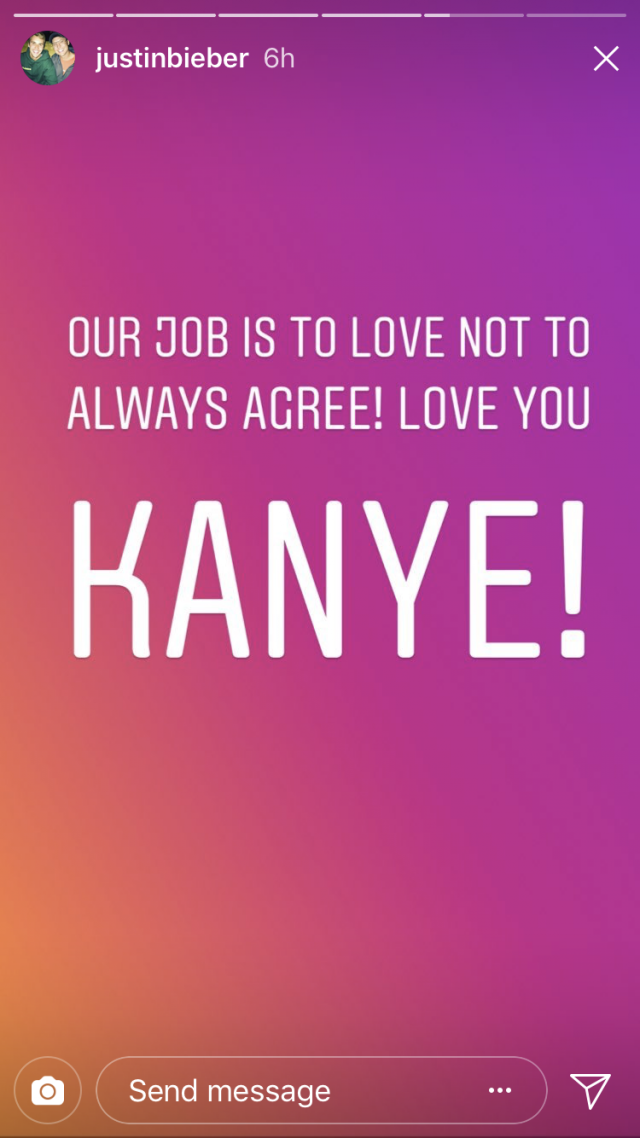 Photo: Getty Images / Instagram/Justin Bieber